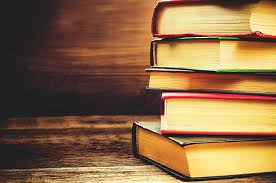 Hello Challengers!
We've made it through another Online Reading Challenge year! Hurrah! Whether you read a book every month or just once, I hope you found something great to read and enjoy.
December's topic – Friends and Family – had lots of relevant titles to choose from and yet my month was a Fail. I blame the fact that the end of the year is such a busy time, but the truth is, I just didn't find anything that really grabbed my interest – if I had, I would have found time to read it! How about you – how was your December Reading Challenge?
However, overall my reading year has been great! I read 47 books this year (so far, I might squeeze one more in!) although I have to admit 19 of those were the Joe Pickett mystery series by C.J. Box. Not only are these relatively quick to read, they're the kind of books that make you stay up way past your bedtime to finish! I read some truly great books this year, many of which have found their way onto my all-time favorites list. I hope you enjoyed a great reading year as well!
Be sure to check the blog on January 2nd when the Online Reading Challenge 2020 – Film to Book  will begin! I think it's going to be another great year and I can't wait to get started!