It's National Poetry Month and we can think of no better way to celebrate than to remind everyone that Davenport has been the home of quite a few nationally acclaimed poets in its time.
Charles Eugene Banks (b. 1852 – d. 1932) lived in Davenport from the late 1890s into the early 1900s.
While here, he became a part of the literary-minded Davenport Group.  The talented members of this group included Susan Glaspell, George Cram Cook, Alice French, and Arthur Davison Ficke.
The following selections are from Banks' book Quiet Music, which was published in 1892:
May
We heard not a sound of their marshaling feet,
Saw never the gleam of a spear,
Till their tents stood saucily fronting each street,
And the army of blossoms is here.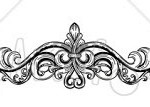 The Pansy
Three flowers in my garden grew;
A lily, pansy, and a rose.
I questioned Psyche: "Tell me true,
Which is most beautiful of those?"
The lily, hearing, reared its head.
"Behold the charm of grace," it cried.
"Voluptuous beauty here is bred,"
The blushing rose as quick replied.
The pansy, drooping on its stem,
Concealed its face with modest start.
"Alas!" I said, "pride ruins them"—
I wear the pansy in my heart.
 A happy spring to all!
(posted by Amy D.)