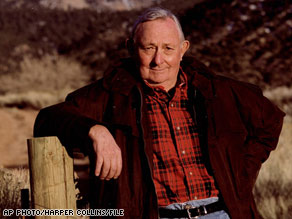 Acclaimed mystery writer Tony Hillerman passed away recently. In a series of books set in the Four Corners area (where Utah, Colorado, Arizona and New Mexico meet) of the United States, Hillerman wrote beautifully about the land and the people who lived there, as well as crafting complex, believable murder stories that would keep you guessing until the end. I don't know of any other writer who could so completely capture the "feel" of a place – not only the physical landscape, but the atmosphere, the quality of light, the unique everyday qualities of a particular location.
Hillerman also wrote respectfully of the many peoples and cultures that live in the Southwest – Navajo, Pueblo, Mexican, white. While he won many awards including the Golden Spur Award from the Western Writers of America and the Grand Master Award from the Mystery Writers of America, he often said he took the greatest pride from his Special Friend of the Dineh award from the Navajo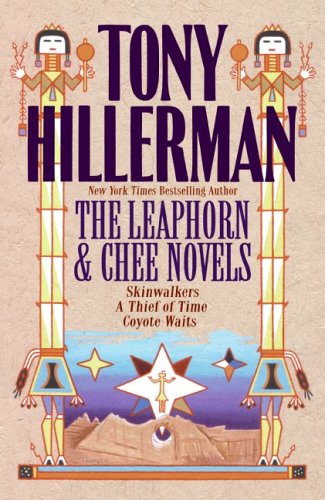 Tribal Council.
Although he wrote more than 30 books, Hillerman is best known for his Leaphorn-Chee series. His first novel, The Blessing Way, introduced Joe Leaphorn, an older, experienced police-officer who understood but did not follow his people's traditional beliefs in the spirit world. People of Darkness introduced Jim Chee, a young police officer who was also training to become a Navajo shaman. Hillerman's breakthrough novel was Skinwalkers, when he brought both characters together in the same novel (they do not always get along) Their divergent views bring depth and understanding to the conflict between cultural assimilation and the pull of the old ways.
The entire Leaphorn-Chee series is recommended for their spare, evocative writing, fascinating cultural insights and suspenseful mysteries.
The Blessing Way
Dance Hall of the Dead
Listening Woman
People of Darkness
The Dark Wind
The Ghostway
Skinwalkers
A Thief of Time
Talking God
Coyote Waits
Sacred Clowns
The Fallen Man
The First Eagle
Hunting Badger
The Wailing Wind
The Sinister Pig
Skeleton Man
The Shape Shifter