April 10-16 is National Library Week!  What a perfect time to check out some materials featuring libraries and/or librarians.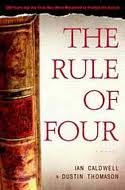 Here are a few of my favorites, and even though technically the main characters aren't librarians, they definitely do spend a lot of time in libraries.  First off is The Rule of Four by Ian Caldwell and Dustin Thomason.  When they wrote this, they were fresh out of college, so their descriptions of academic life at Princeton really hit the nail on the head.  Also, the book's plot reminded me of The Da Vinci Code, as the two main characters are close to solving the mysteries of an ancient Renaissance text that has confused scholars for centuries.  It's fast-paced and there's lots of code-breaking going on.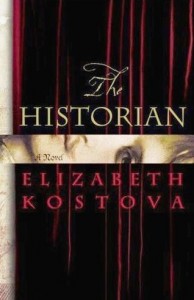 Another favorite is The Historian by Elizabeth Kostova.  This is a lengthy Draculian tome, so it's catalogued in the Horror section.  The book begins with a young woman exploring her father's library when she discovers an ancient book with letters all addressed to "My dear and unfortunate successor."  Generations of researchers have risked their lives and their reputations trying to learn the truth about Vlad the Impaler, and to uncover this source of darkness and rid the world of it powers.  Now this young woman must decide whether to take up her father's quest; her journey takes her from  Ivy League libraries to archives in Istanbul and Eastern Europe.  I don't usually read Horror, but I couldn't put it down.
Just think about it.  Celebrate National Library Week! And find the answers to your quest at your Davenport Public Library!