Are you looking for something to read? Stuck in a rut and looking for something new? The New York Times recently released their 10 Best Books of 2016. Perhaps you will find a new author or a new genre that you love. Have you read all ten of The New York Times best books? Would you recommend any of the books on this list?  Let us know in the comments!
FICTION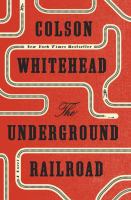 The Underground Railroad by Colson Whitehead
Winner of the 2016 National Book Award. Cora is a young slave living at a cotton plantation in Georgia. She is an outcast among her fellow slaves. A new slave arrives, named Caesar, and he tells Cora about the Underground Railroad. They decide to risk it all and take the terrifying journey North. After killing a white boy that tried to capture them, Cora and Caesar are being hunted.  "The Underground Railroad is at once a kinetic adventure tale of one woman's ferocious will to escape the horrors of bondage and a shattering, powerful meditation on the history we all share." – from the Hardcover Edition.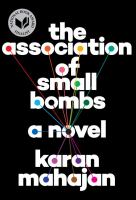 The Association of Small Bombs by Karan Mahajan
Finalist for the National Book Award. Mansoor Ahmed witnesses two of his friends die in a marketplace explosion from a "small bomb". He becomes involved with a charismatic young activist whose ideas are always changing.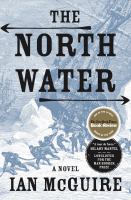 The North Water by Ian McGuire
A nineteenth century whaling ship, The Volunteer,  is in the Artic Ocean. Aboard is a killer and a violent confrontation awaits those on board. This book will appeal to those that like thrillers.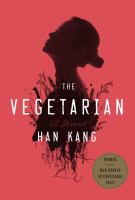 The Vegetarian by Han Kang. Translated by Deborah Smith.
Yeong-hye has been having violent nightmares and has decided to stop eating meat. This small seeming act has disrupted her marriage. Now her husband, brother-in-law and sister fight to reassert their control over Yeong-hye. Soon their attempts turn desperate, subjecting first her mind, and then her body, to ever more intrusive and perverse violations, sending Yeong-hye spiraling into a dangerous, bizarre estrangement, not only from those closest to her, but also from herself.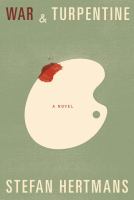 War and Turpentine by Stefan Hertmans. Translated by David McKay.
A grandson finds his grandfather's notebooks that he left behind when he died in 1981.  The grandfather, Urbain Martien, was an artist, soldier and survivor of World War I. A vivid telling of life that was desired versus the life of a soldier that Martien was forced to become.
NONFICTION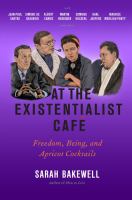 At the Existentialist Café: Freedom, Being, and Apricot Cocktails by Sarah Bakewell
Paris, 1933. Three contemporaries meet over apricot cocktails at the Bec-de-Gaz bar on the rue Montparnasse– and ignite a movement, creating an entirely new philosophical approach inspired by themes of radical freedom, authentic being, and political activism: Existentialism.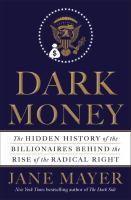 Dark Money: The Hidden History of the Billionaires Behind the Rise of the Radical Right by Jane Mayer
"Jane Mayer spent five years conducting hundreds of interviews-including with several sources within the network-and scoured public records, private papers, and court proceedings in reporting this book. In a taut and utterly convincing narrative, she traces the byzantine trail of the billions of dollars spent by the network and provides vivid portraits of the colorful figures behind the new American oligarchy." -From the Hardcover Edition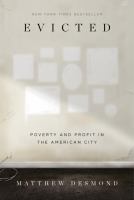 Evicted: Poverty and Profit in the American City by Matthew Desmond
Desmond writes of eight families in the poorest areas of Milwaukee. Once evictions were rare but they are becoming more commonplace since families are spending more than half their income on rent. This book does not just describe the problems that cause poverty but offers ideas and solutions.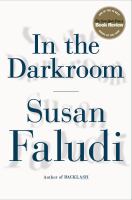 In the Darkroom by Susan Faludi
The author sets out to find someone that she scarely knew. Her father. Memories of him were of a violent man but Faludi wanted to confront him and find her own identity. What she found was a woman living in Hungary that had a gender reassignment surgery. Her father's new identity forces Faludi to cross the borders of historical, political, sexual and religious lines. Faludi seeks the answer to the question, do we choose our identity?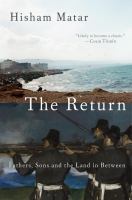 The Return: Fathers, Sons and the Land in Between by Hisham Matar
Hisham Matar travels to Libya, his native country, in pursuit of his father, Jaballah Matar.  Jaballah was a former diplomat and a military man that was kidnapped from the streets of Cairo. The prison that he was held in is now empty, but his son, Hisham, hopes to find him.