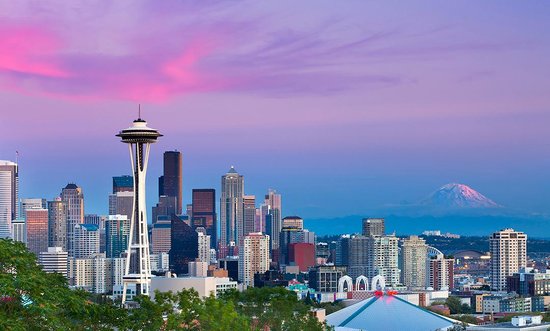 Hello Readers!
How is your Seattle reading going? Have you found any gems? If you're still looking, here are a few more recommendations.
The Boys in the Boat by Daniel Brown. I've recommended this book many times and have yet to hear from anyone that was disappointed. At its most basic, it's the true story about the young men who represented the US in rowing in the 1936 Berlin Olympics, but there's so much more. The majority of these athletes came from difficult backgrounds made worse by the Great Depression and worked hard not only to stay on the team, but to stay in school. The bulk of the story takes place at the University of Washington in Seattle and gives you a feel for 1930s Seattle and the great shifts that were beginning in its economy and outlook. Also, the book is can't-put-down good.
The Art of Racing in the Rain by Garth Stein. This book is one of my all-time favorites. It's funny and heartbreaking and beautiful. Told from the point-of-view of the family dog Enzo, it follows the story of Danny Swift as he works to become a professional auto racer. Along the way Denny falls in love, marries and has a daughter. After his wife dies, Denny must fight for his daughter. Through it all, Enzo, who wishes for opposable thumbs and the ability to speak, is Denny's silent, loyal supporter. To be honest, Seattle does not have a starring role in this book, but Garth Stein lives in Seattle which gives the setting real authenticity.
Or go grunge, put on a flannel shirt and listen to some Kurt Cobain and Nirvana. (Did I get that right? The grunge movement completely missed me) Try Montage of Heck or Nevermind. Or try a documentary about the grunge movement such as Soaked in Bleach. Remember, you don't have to read a book – watching a movie or listening to music also count (um, so long as it has something to do with Seattle!)
I'm still reading Where'd You Go Bernadette by Maria Semple and so far, I'm loving it. It took me several pages to catch onto the rhythm of the writing – it's told through a combination of texts, emails, letters and narrative – and figure out the cast of characters, but I caught on soon enough. I'm loving Bernadette's snarky remarks and her brand of crazy (although I suspect there's more going on) So far, it's been a great read.
Now, over to you – what are reading/watching/listening to this month?