Featured new additions to DPL's Science Fiction and Fantasy collections! Click on the title to place a hold. For more new books, visit our Upcoming Releases page. As always, if there's a title you would like to read, please send us a purchase suggestion.
---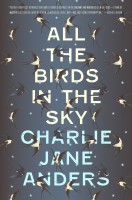 All the Birds in the Sky by Charlie Jane Anders – Childhood friends Patricia Delfine and Laurence Armstead didn't expect to see each other again, after parting ways under mysterious circumstances during middle school. After all, the development of magical powers and the invention of a two-second time machine could hardly fail to alarm one's peers and families. But now they're both adults, living in the hipster mecca San Francisco, and the planet is falling apart around them. Little do they realize that something bigger than either of them, something begun years ago in their youth, is determined to bring them together–to either save the world, or plunge it into a new dark ages.
---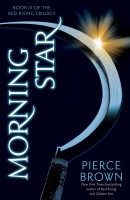 Morning Star by Pierce Brown – The conclusion of the Red Rising trilogy, Darrow would have lived in peace, but his enemies brought him war. The Gold overlords demanded his obedience, hanged his wife, and enslaved his people. But Darrow is determined to fight back. Risking everything to transform himself and breach Gold society, Darrow has battled to survive the cutthroat rivalries that breed Society's mightiest warriors, climbed the ranks, and waited patiently to unleash the revolution that will tear the hierarchy apart from within. Finally, the time has come.
---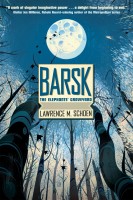 Barsk: The Elephants' Graveyard by Lawrence M. Schoen – In the future, humans have vanished; what remains are the anthropomorphic animals from the former Earth, who have spread throughout the universe bringing with them their own cultures and prejudices. The exiled Fants (elephants) on Barsk are even more separated than the other animal species. Their only contact is through the trade of koph, a special plant that gives certain creatures the ability to speak with the dead. It is this plant that is at the heart of the conflict that will test the resolve of two Fants as they uncover a shameful truth that the most powerful in the universe will do anything to keep secret.
---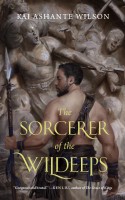 The Sorcerer of the Wildeeps by Kai Ashante Wilson – Since leaving his homeland, the earthbound demigod Demane has been labeled a sorcerer. With his ancestors' artifacts in hand, the Sorcerer follows the Captain, a beautiful man with song for a voice and hair that drinks the sunlight. The two of them are the descendants of the gods who abandoned the Earth for Heaven, and they will need all the gifts those divine ancestors left to them to keep their caravan brothers alive. The one safe road between the northern oasis and southern kingdom is stalked by a necromantic terror. Demane may have to master his wild powers and trade humanity for godhood if he is to keep his brothers and his beloved captain alive.
---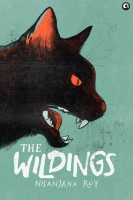 The Wildings by Roy Nilanjana – In the labyrinthine alleys and ruins of Nizamuddin, an old neighborhood in Delhi, India, lives a small band of cats. Miao, the clan elder, a wise, grave Siamese; Katar, loved by his followers and feared by his enemies; Hulo, the great warrior tom; Beraal, the beautiful queen, swift and deadly when challenged; Southpaw, the kitten whose curiosity can always be counted on to get him into trouble. Unfettered and wild, these and the other members of the tribe fear no one, go where they will, and do as they please. Until one day, a terrified orange-colored kitten with monsoon green eyes and remarkable powers lands in their midst–the first in a series of extraordinary events that threatens to annihilate them and everything they hold dear.
---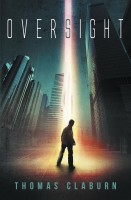 Oversight by Thomas Claburn – Disgraced detective Sam Crane would do anything to help his comatose daughter recover. But when he's told to turn a blind eye to the murder of a reclusive scientist, he refuses, seeing his resolve as atonement for failing his family and his colleagues. Sam's determination to persevere endangers his friends, even as it reveals a secret sought by a deluded advertising magnate, a set of look-alike terrorists, and government agents: a way to alter the visible world. If only he could have seen the truth through his own eyes. Confronting a deceptive, hyper-commercial world amid a pandemic of blindness, Sam realizes he must embrace the artifice he resents to maintain his integrity. He plays his adversaries against each other in a gamble that puts his investigation at risk but offers a way to mend his fractured life-if he can survive.
---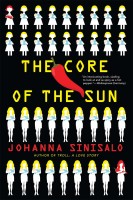 The Core of the Sun by Johanna Sinisalo –  Finlandia Award-winning author  Johanna Sinisalo's reputation as a master of literary speculative fiction and of her country's unique take on it, dubbed "Finnish weird." Set in an alternative historical present, in a "eusistocracy"–an extreme welfare state–that holds public health and social stability above all else, it follows a young woman whose growing addiction to illegal chili peppers leads her on an adventure into a world where love, sex, and free will are all controlled by the state.