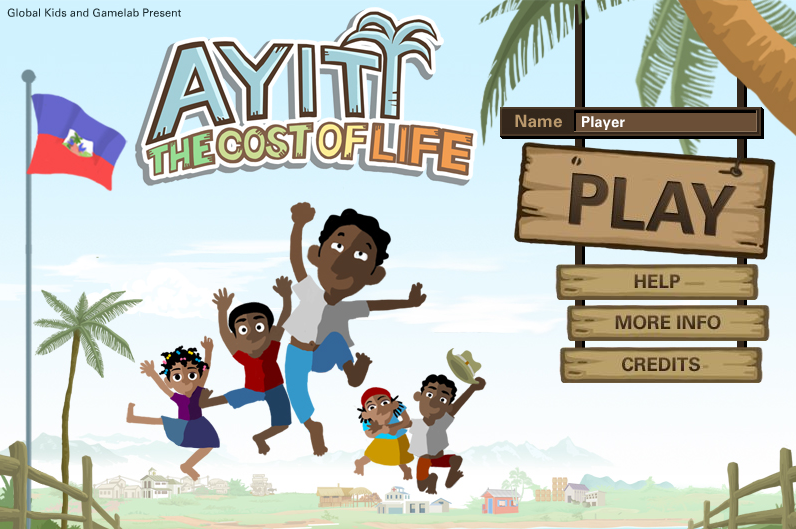 While reading an article on the current trend of "Serious Games," I came across a game called Ayiti: The Cost of Life (www.costoflife.org) where a player is given the task of trying to create a better life for an impoverished family in Haiti. Here is the introduction to the game:
The Guinard family of five is struggling to get by in rural Haiti ("Ayiti" in Haitian Creole). The father, Jean, and mother, Marie are doing their best to give their teenage son and daughter, Patrick and Jacquline, and their little boy, Yves, the best life possible.

The family has a simple home and a farm that earns them a little money. Jean and Marie have very little education, but they're working to help their kids get an education and improve their chances for a comfortable life.

There are a few international NGOs (non-government organizations) trying to help members of the impoverished community, but they need volunteers to get any major project off the ground.

The Guinard family faces some difficult challenges resulting from poverty, severe weather, and even potential violence. But if they're careful and lucky, they may have a chance at a better life.

You have four years to help the Guinard family as they confront the "cost of life." Good luck!
So far I have yet to survive four years (my average is about two), and this game was created BEFORE the current environment resulting from the tragic earthquake in Haiti on Jan. 12, 2010. This all-ages online experience is both heart-breaking and hopeful–I recommend you play!