July 1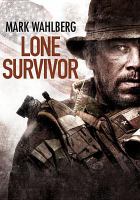 Lone Survivor – Mark Wahlberg, Ben Foster, Eric Bana
The story of four Navy SEALs sent on an ill-fated covert mission to neutralize a high-level Taliban operative. They are ambushed by enemy forces in the Hindu Kush region of Afghanistan. Based on The New York Times bestseller. Rated R.
July 8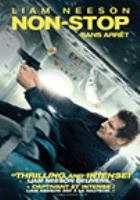 Non-Stop – Liam Neeson, Michelle Dockery, Julianne Moore
During a transatlantic flight from New York City to London, U.S. Air Marshal Bill Marks receives a series of cryptic text messages demanding that he instruct the government to transfer $150 million into an off-shore account. Until he secures the money, a passenger on his flight will be killed every twenty minutes. Rated PG-13.
July 15

Rio 2 – Jesse Eisenberg, Kristen Chenoweth
Jewel, Blu, and their three kids are leaving their domesticated life in that magical city for a journey to the Amazon. They encounter a menagerie of characters that are born to be wild. As Blu tries to fit in, he goes beak-to-beak with the vengeful Nigel, and meets the most fearsome adversary of all: his father-in-law. Rated G.

Orphan Black, Season 2 – Tatiana Maslany
Season two hits the ground running with Sarah in a desperate race to find her missing daughter Kira. Her scorched earth tactics spark a war with pro-clone Rachel, dividing and imperiling all the clones. As Sarah discovers more about her past, mysterious newcomers appear. But can they be trusted?
July 22

Single Mom's Club – Nia Long, Amy Smart, Tyler Perry
When five struggling single moms put aside their differences to form a support group, they find inspiration and laughter in their new sisterhood, and help each other overcome the obstacles that stand in their way. Rated PG-13.

Heaven is for Real – Greg Kinnear, Kelly Reilly
The true story of a small-town father who must find the courage and conviction to share his son's extraordinary, life-changing experience with the world. Colton claims to have visited Heaven during a near death experience. He recounts the details of his amazing journey with childlike innocence and speaks matter-of-factly about things that happened before his birth. Rated PG.
July 29

Noah – Russell Crowe, Jennifer Connelly, Emma Watson, Anthony Hopkins
A man is appointed by God to carry out a crucial mission of rescue before a calamitous flood destroys the world. Rated PG-13.