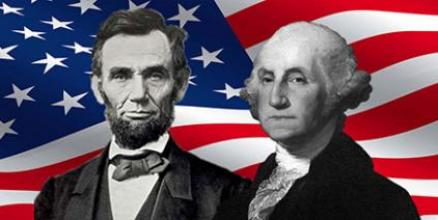 The Davenport Library will be closed on Monday February 20th in observance of President's Day. All three buildings will reopen on Tuesday with their regular hours – 9am to 5:30pm at Main and Eastern, noon to 8pm at Fairmount.
Be sure to enjoy some cherry pie (for George Washington who could not lie about chopping down the cherry tree) or Lincoln Log Cake (for Abraham Lincoln, who grew up in a log cabin) and have a fun, safe holiday!
Don't know what a Lincoln Log Cake is? Check out this recipe from Taste of Home. They're delicious!