Did you rush out to the theaters to see Beautiful Creatures, Warm Bodies, and Safe Haven after reading the novels?  Here are even more upcoming films based on books.  Visit the library to check them out before seeing the movies!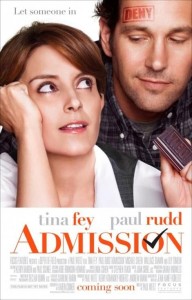 Admission by Jean Hanff Korelitz – "Thirty-eight-year old Portia Nathan, a Princeton University admissions officer, must decide whether or not to confront the truth when a life-altering decision from her past resurfaces."  The movie stars Tina Fey and Paul Rudd and hits theaters on March 13th.
The Host by Stephenie Meyer – "A member of a species that takes over the minds of human bodies, Wanderer is unable to disregard his host's love for a man in hiding, a situation that forces both possessor and host to become unwilling allies."  The bestselling follow-up to Twilight stars Saoirse Ronan and is in theaters March 29th.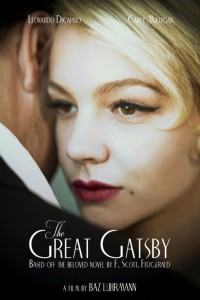 The Great Gatsby by F. Scott Fitzgerald – "Jay Gatsby had once loved beautiful, spoiled Daisy Buchanan, then lost her to a rich boy. Now, mysteriously wealthy, he is ready to risk everything to woo her back."  The film, directed by Baz Luhrmann and starring Leonardo DiCaprio, Carey Mulligan, and Tobey Maguire, is in theaters May 10th.
Odd Thomas by Dean Koontz – "'The dead don't talk. I don't know why.' But they do try to communicate, with a short-order cook in a small desert town serving as their reluctant confidant."  Starring Willem Dafoe and Anton Yelchin.  In theaters April 5th.
all book descriptions from publishers