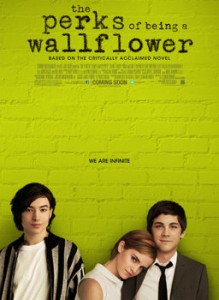 Before you see these movies on the big screen, check out the books!
The Perks of Being a Wallflower (September 21) – Charlie struggles to cope with complex world of high school as he deals with the confusions of sex and love, the temptations of drugs, and the pain of losing a close friend and a favorite aunt.
Cloud Atlas (October 26) – Recounts the connected stories of people from the past and the distant future, from a nineteenth-century notary and an investigative journalist in the 1970s to a young man who searches for meaning in a post-apocalyptic world.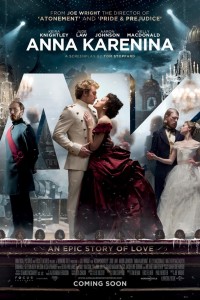 Anna Karenina (November 16) – Trapped in a stifling marriage, Anna Karenina is swept off her feet by the dashing Count Vronsky.
The Twilight Saga: Breaking Dawn Part II (November 16) – Having made her choice between living a fully human life or joining the world of immortals to be with her beloved Edward, Bella finds her future threatened by a series of events with potentially disastrous consequences.
Life of Pi (November 21) – After the tragic sinking of a cargo ship, a solitary lifeboat remains bobbing on the wild blue Pacific. The only survivors from the wreck are a sixteen-year-old boy named Pi, a hyena, a zebra (with a broken leg), a female orang-utan – and a 450-pound Royal Bengal tiger.
*all book descriptions from publishers