Not that they've ever really gone out of style, but pies are enjoying a resurgence of popularity these days with several new books extolling their virtues and delights. And what better time to try some new pie recipes than the holidays?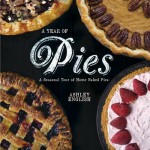 A Year of Pies presents beautifully photographed seasonal recipes that include such delights as a Chocolate & Orange Marmalade Tart in winter, a Strawberry & Rhubarb Ginger Hand Pie in spring, a classic Lattice Top Triple Berry Pie in summer, and Rosemary Bourbon Sweet Potato Pie in autumn. A Basics section offers six piecrust recipes, troubleshooting tips, and advice on selecting seasonal ingredients.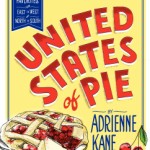 An utterly charming collection of regional heirloom American pies, from long-lost recipes to classic favorites, sweetly illustrated and chock-full of time-tested baking tips and secrets for perfect pies Before cooking shows and celebrity chefs there were church dinners, community bake sales, and county fairs-events for which regular women made and served their prized family recipes. The United States of Pie invites readers on a journey back in time.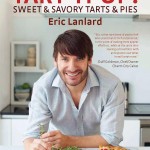 From a 'proper' quiche Lorraine to an indulgent raspberry cheesecake pie, Tart it Up shows you the secrets for creating great pies and tarts every time. Pies and tarts are the ultimate comfort food. Whether sweet or savory, elegant or hearty, they are great for relaxed entertaining, family get-togethers and even weekday suppers.
(descriptions from publishers)