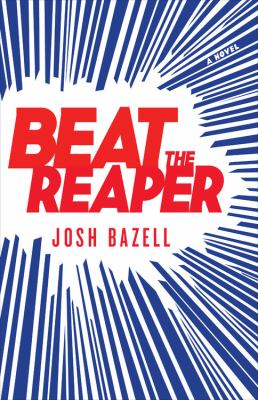 What would you do if you lived a double life? If you had the option to better yourself and change your life for the better, would you take it, no matter the cost? How far would you be willing to go for revenge? All of these questions and more are what the characters in Josh Bazell's Beat the Reaper deal with on a daily basis.
Beat the Reaper begins by introducing us to Dr. Peter Brown, an intern at Manhattan Catholic, on his way to work when he is held up at gunpoint. Brown springs into action, showing a vast knowledge of martial arts and combat skills that are so tailored to seriously main and kill that they couldn't simply have been learned by taking classes at the local gym; they must have been put to actual use. How did this seemingly normal man gain these skills? The mystery begins.
Peter Brown, aka Pietro Brnwa, used to be a contract killer/hitman for the mafia, a relationship that began in his teen years after the brutal murder of his grandparents and one that ends with him having to join Witness Protection when one job turns his life upside down and ultimately leads to Brown tossing his best friend out of a 6th floor window. In WITSEC, Brown decides to become a doctor to honor the legacy of his grandfather, a job that, so far, has not put him into contact with anyone in his previous life until the day he walks into patient Eddie Squillante aka Nicholas LoBrutto's room and finds himself face-to-face with a man dying of cancer who demands to be saved or he will reveal Brown's new identity, thus guaranteeing a group of other hitmen to come after him. Brown is forced to reconcile the sudden thrusting of his two lives together and decide how far he is willing to go to get what he wants.
This book is Josh Bazell's debut novel and his background as a physician shows through in the intricately detailed medical digressions and footnotes that populate the book. If footnotes throw you off, don't be worried. Bazell has molded Brown's character into a perfect mix of the medical and the criminal that the descriptions of medical issues come across as the well-articulated discussions of a compartmentalized and highly knowledgeable individual. This darky humorous, suspenseful crime novel will have you wondering where Brnwa ends and Brown begins, a dichotomy that will either lead to life or death for this compelling main character.