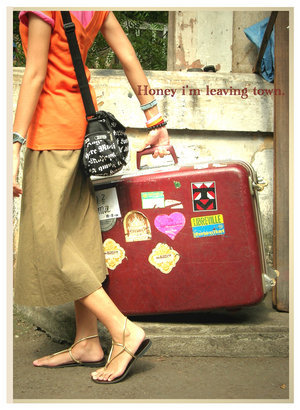 In between trips, there's nothing better than kicking back with a good DVD.
Some of the AT's favorites are travel series such as Michael Palin's Around the World in 80 Days and Samantha Brown's Passport to Europe – all the fun and cultural education without the hassle.  Though theoretically designed for the prospective traveler, Rick Steve's Europe Through the Back Door DVDs are great entertainment whether you have any intention of going to a particular destination or not.
A rainy weekend can always be salvaged by Enchanted April or  Under the Tuscan Sun. In both movies, those seeking a different and richer life are  seduced by the beauty and romance of Italy.
For some travelers it's all about the journey and not the destination. They love everything about  airplanes and airports; for this person Tom Hank's The Terminal is  a quick fix of airport culture. Other fun flicks in the air-trip-as-disaster mode are Red Eye or Snakes on a Plane.