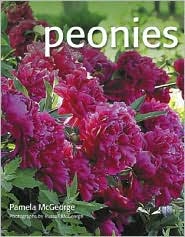 To many people, the last Monday in May signals the unofficial start of the summer season, but its origin is somewhat more serious. First observed to honor the fallen soldiers of the Civil War, Memorial Day has evolved to honor all men and women who have died in military service. Its original name, Decoration Day, reflects the purpose of the day – to decorate, with flags and flowers, the graves of soldiers and family.
I still remember tagging along with my grandparents as they would load up the car with clippers, trowels, jugs of water and pots of geraniums and drive to two or three tiny rural cemeteries where various members of the family have been buried. Memorial Day was an ideal time to neaten up the gravesite, add some colorful flowers and take a few minutes to remember. Many of the graves in these old cemeteries were decorated with plantings of iris and peonies. In fact, peonies used to be called Decoration Day flowers, they are such reliable late May bloomers.
Peonies are easy to add to any garden, big or small. They're beautiful, fragrant, easy to grow, virtually care free. And they have the added bonus of making excellent cut flowers. Find out more about the breathtaking variety available and get lots of ideas of how to add them to your landscape in Peonies by Pamela McGeorge which is loaded with beautiful photos and excellent advice. (And no, ants aren't a problem with peonies. Don't get me started!)
Now, let's get on with summer!