In honor of Digital Learning Day, the Richardson-Sloane Special Collections Center is highlighting HeritageQuest, one of the Davenport Public Library's research databases. There's a wealth of genealogical information to explore and you can access it from home, for free, with your library card!
How to get there:
From the library's home page (davenportlibrary.com), click on 'Research Tools' and select 'Online Resources' from the drop-down menu.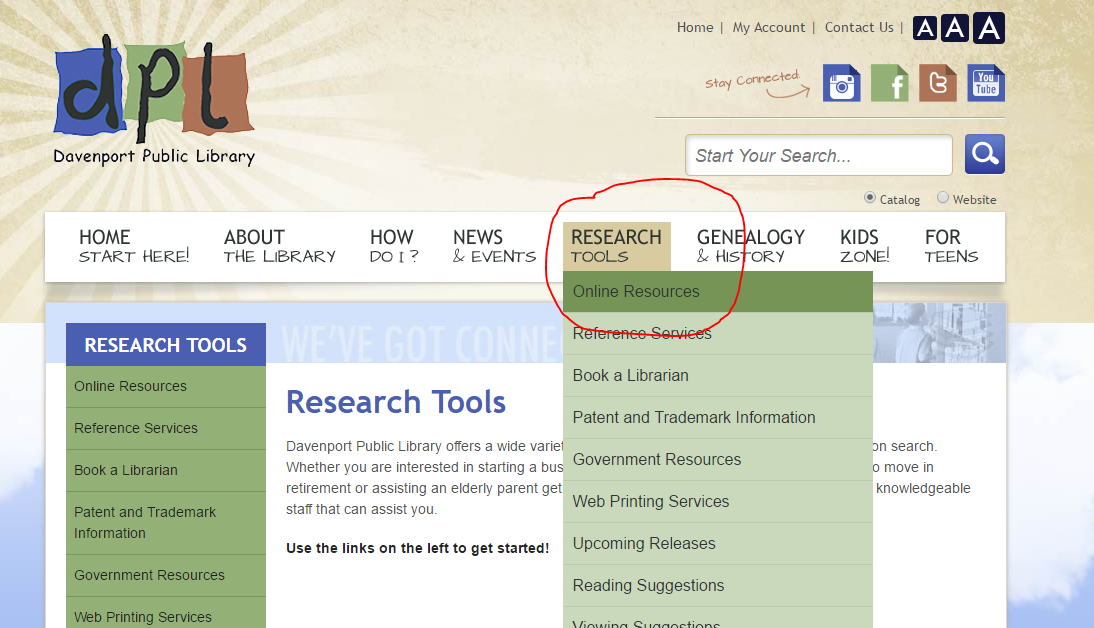 Next, select 'Genealogy and Local History' from the 'View by Subject' list in the drop-down menu under 'All Online Databases.'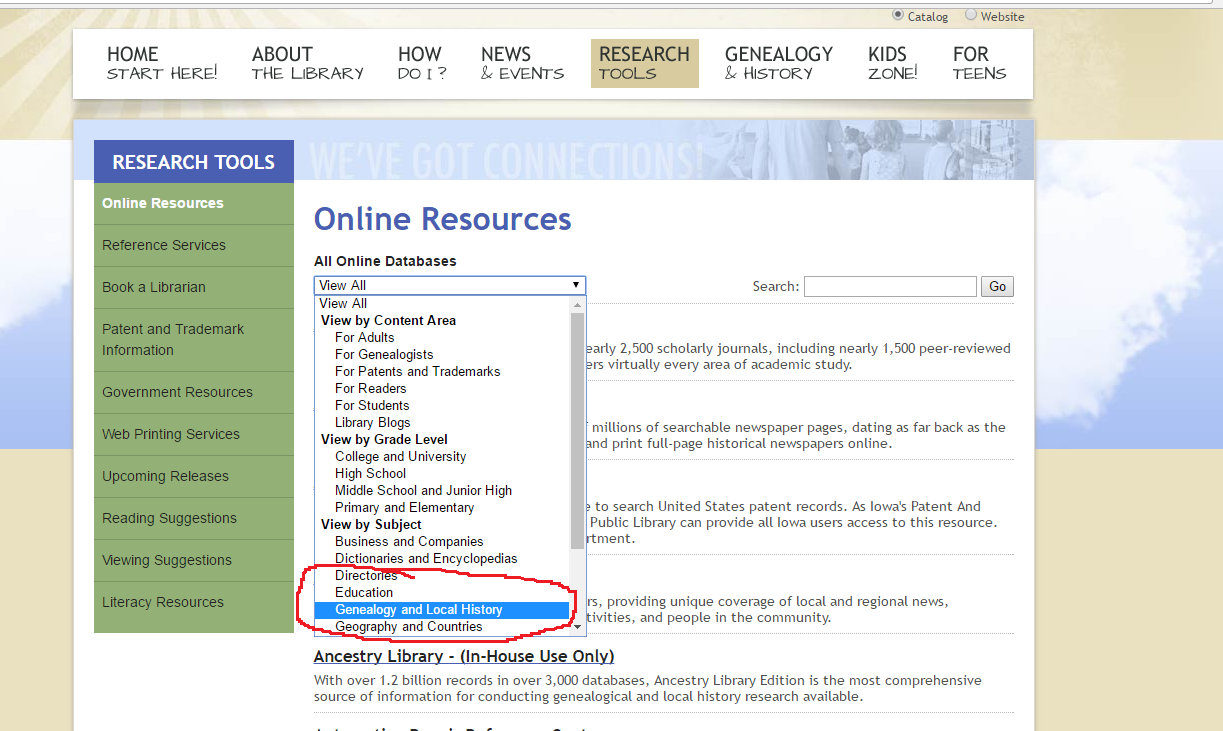 Choose the 'HeritageQuest Online' link.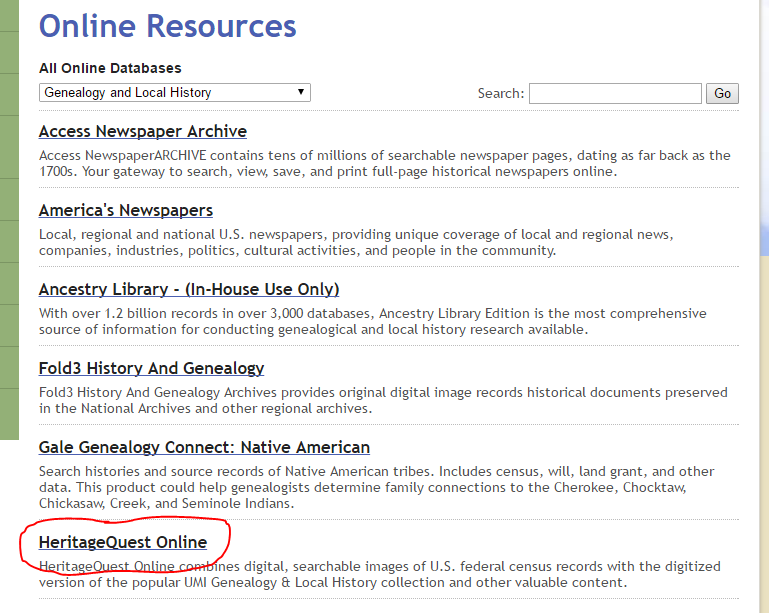 Just click on the green 'Begin Searching' button to start discovering family history documents!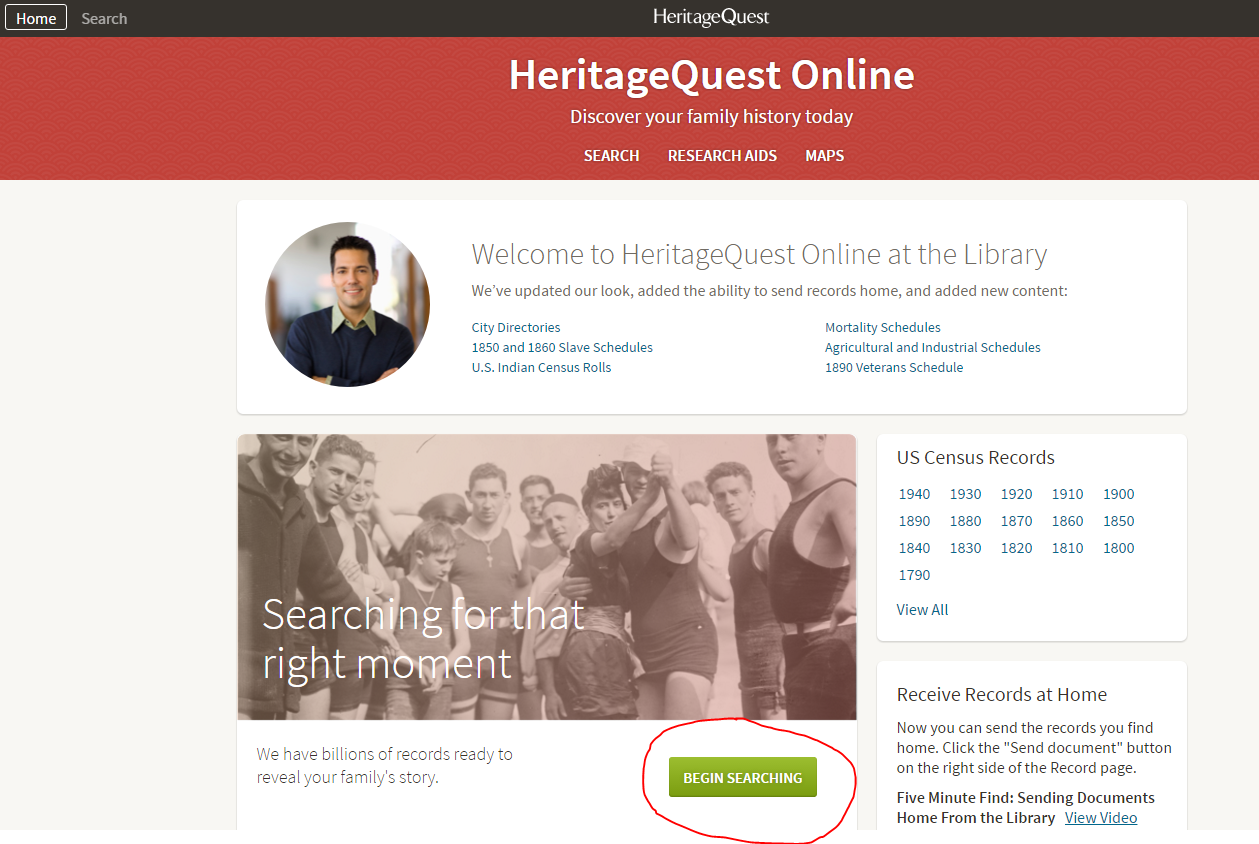 You can search or browse U.S. Census Records, city directories, the 1850 and 1860 Slave Schedules, U.S. Indian Census Rolls, and more!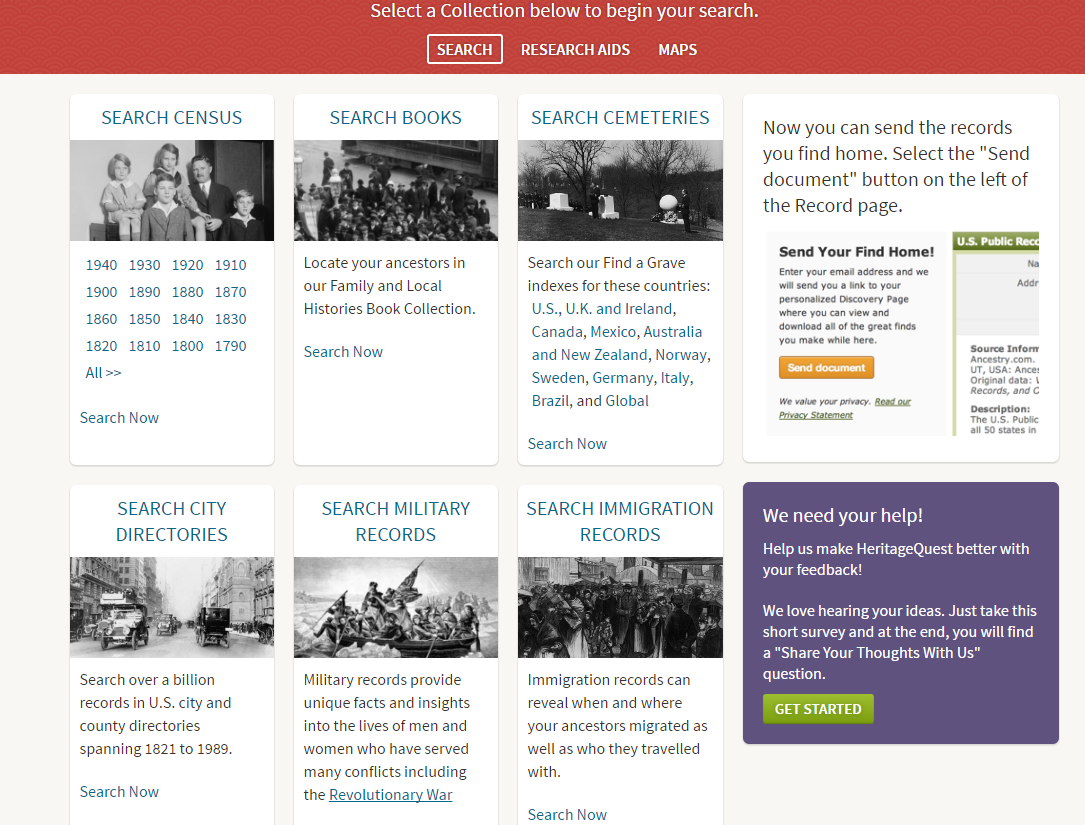 Check it out! Learn what online digitial treasures the Davenport Public Library has for you on Digital Learning Day 2017!