There has been much in the local news of late regarding the Capitol Theatre, which opened December 25, 1920, and which will be closing in a few months.
We thought we'd take the opportunity to share the history of this 89-year old gem, and a photographic tour of the old girl in her heyday: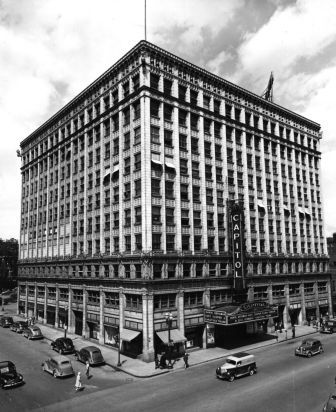 The  Kahl Building  makes sure theater-goers can find the Capitol .*
***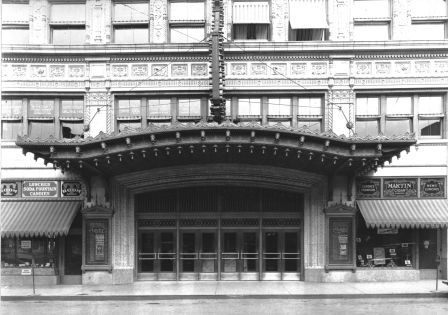 It's 1921, and you want to impress your date.  Taking her to the most luxurious theatre in Davenport is a good start!
***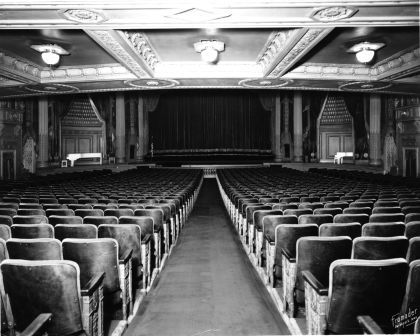 You enter the theatre proper and admire the brand new velvet-covered seats.
An usher escorts you and your date to the best seats in the house.
***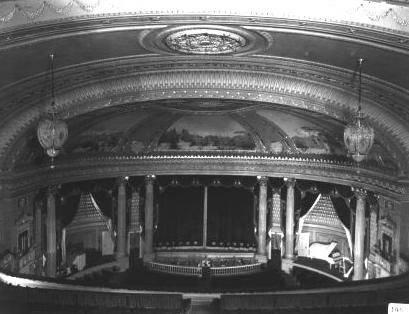 You can't resist running up to see the stunning view from the balcony.
The music for your movie will be provided by the orchestra in the pit below the velvet curtains, the piano in its own little stage, and by the organ that is just visible on the far right of this image.
The movies themselves will be silent for another six years.
***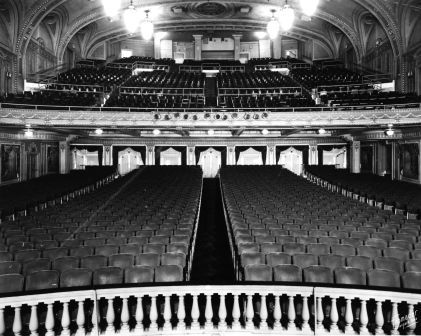 After the picture ends, the usher allows you and your date to take the side stairs to the stage so you can imagine being movie stars.
You'd thought about stealing a kiss, ala screen heartthrob Francis X.Bushman,** but get stage fright imagining doing so in front of such a  large audience!  You'll wait until you take her home . . . but even if you get your face slapped for being fresh, you've enjoyed a wonderful evening at the new Capitol Theatre.

_____
*We fudged a little:  the first and last images are actually from the 1940s.  However, the others were taken circa 1921.
**Francis X. Bushman was a star before Rudy Valentino stopped playing villians.   It's true!
(Posted by Sarah)