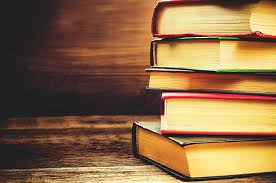 ---
r e a d (reed), v. 1. to look at carefully so as to understand the meaning of something written. 2. to occupy oneself seriously with reading or study. 3. to obtain knowledge or learn of something by reading.
---
Welcome to the 2019 Online Reading Challenge!
This year's theme is r e a d. Catchy, huh? And yes, movies are still allowed! Each month we'll look at a broad theme, subjects that touch on everyone at one time or another. Topics like medicine, family, art, science, nature, education. There will be a mix of fun and serious, fiction and non-fiction suggestions for each topic.
Like previous years, the Online Reading Challenge is very low-pressure with an emphasis on discovering books and authors you may not have tried yet. You can participate every month, or only the months that interest you. Remember – there are no Library Police that will come knocking on your door if you fail to finish a book each month! Read for fun, for discovery, to learn something new, to experience times that no longer exist.
What you read for each subject is entirely up to you. You can read a book or ebook, listen to an audio book or watch a movie. It can be fiction or non-fiction, old or new. Find something that sparks your interest and enjoy! To help get you started I'll be posting suggestions on the blog, once at the beginning of the month with the introduction of that month's theme and sometime mid-month with more suggestions. We'll also have displays at each building with appropriate books and movies. And, as always, we invite you to share what you've read – everyone loves recommendations!
Bookmarks will be available at each library location with the list of the themes we're going to explore each month. There's even room on the bookmark to keep track of what you read! Keep watching the blog for lots more extras!
Here's the lineup for 2019:
January – Medicine
February – Food
March – Religion
April – Reading
May – Fashion
June – Movies
July – Crime
August – Art
September – Science
October – Nature
November – Education
December – Friends and Family