Posts Tagged 'little brother'
September 28, 2012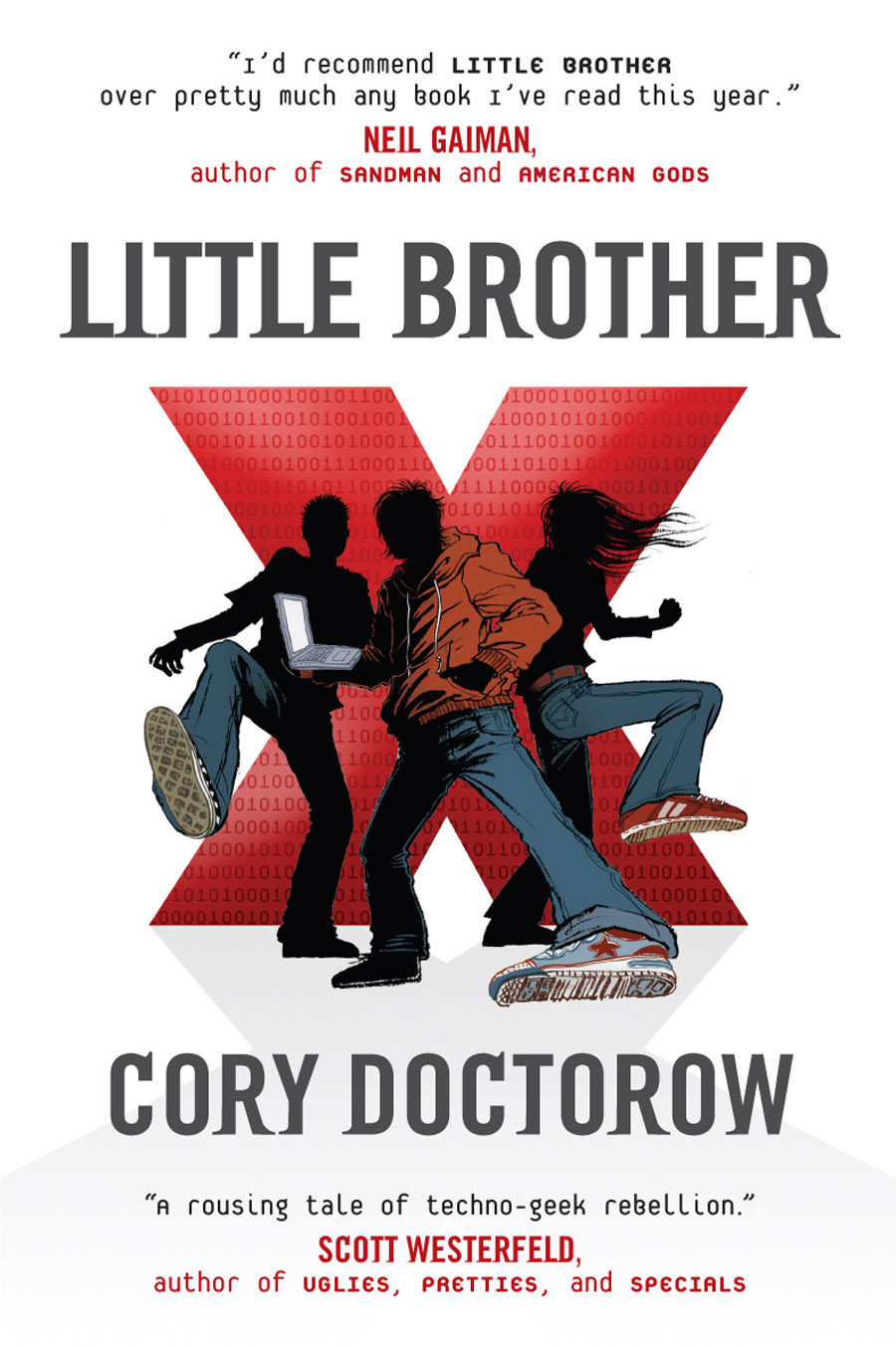 Did you know that you can preview an excerpt of the highly anticipated sequel to Cory Doctorow's YA novel Little Brother?  Wait, what?  There's a sequel?!   Totally.  Click here to read the first few chapters of Homeland.  It's super awesome.  You'll be hooked.  It's gonna be soooo difficult to wait until the February release date to devour the rest of the pages.  Rawr.  The good news is that still gives you plenty of time to read Little Brother if you haven't already.  Or reread it.  Then read it again.  Then make your friends and their friends read it, too.  Gah!!!  Little Brother is definitely one of our top picks of all the YA books out there.  And Cory Doctorow is definitely one of our top fave authors.  Double gah!!!!  Is it February yet?  Ok, almost.  Homeland?  Soon, soon, soon…ish.  Tiny rawrs.
May 11, 2010
So where can you find all that YAuthor information? RIGHT HERE because it's YAuthor Stalking Tuesday! Learn about your favorite authors, have a chat with them and then share your YAuthor adventures. This week is Cory Doctorow!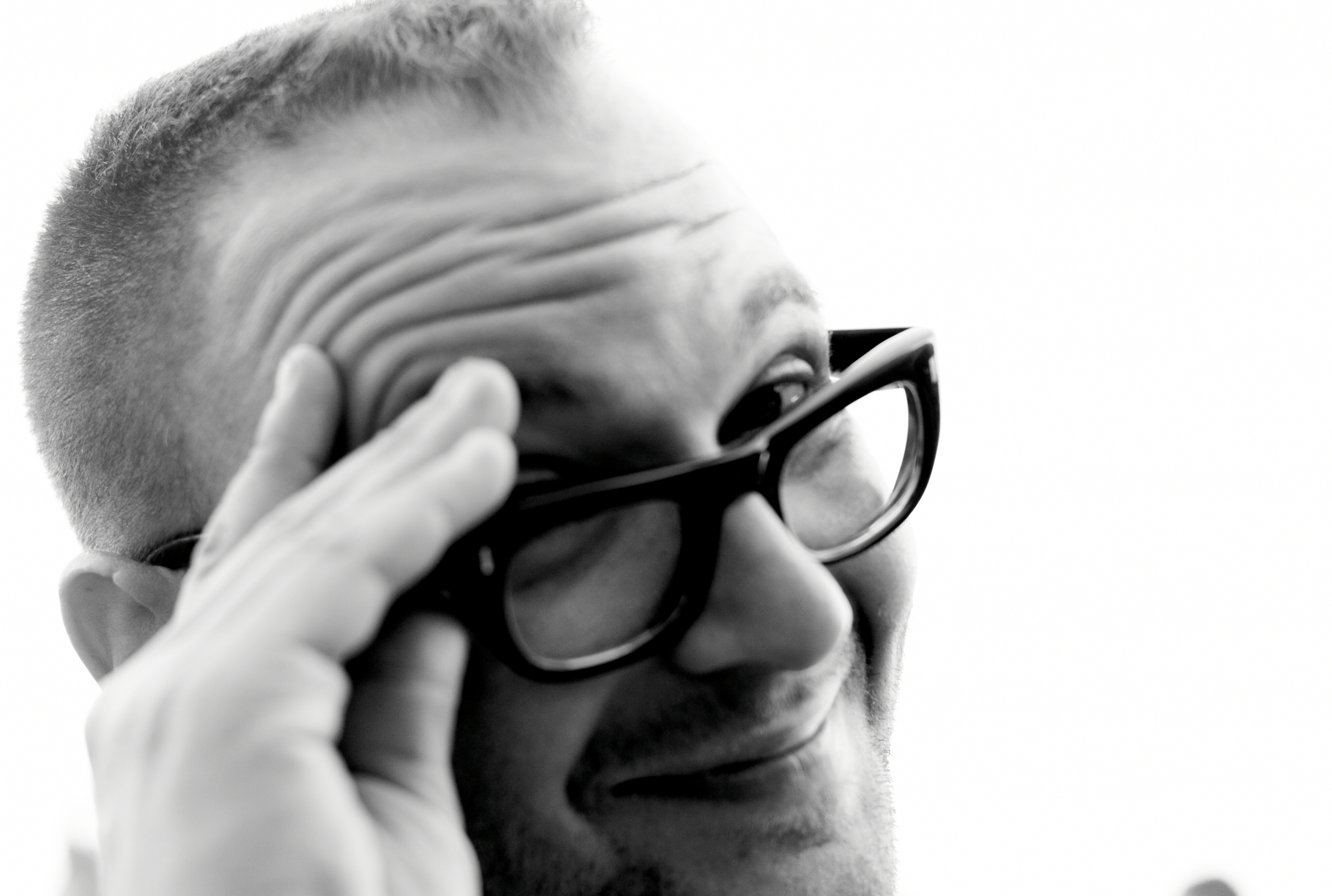 Author: Cory Doctorow
Books: Eastern Standard Tribe, Overclocked, Little Brother, Content, Makers, and his newest: For the Win
Email: doctorow@craphound.com
Website: http://craphound.com/
Blog: http://www.boingboing.net/
Podcast: http://craphound.com/?cat=6
Twitter: http://twitter.com/doctorow
BoingBoing's Youtube: http://www.youtube.com/user/boingboingvideo
This is CORY DOCTOROW, so you know what that means: FREE DOWNLOADS–Here is the link a free download of his newest book, FOR THE WIN: http://craphound.com/ftw/download/
Wanna meet Cory Doctorow while wearing your Steampunk gear and on your way to a grand ol' Monkey LARP? Good. Cuz he is the GUEST OF HONOR at this year's ICON 35! ICON 35 will take place at the Cedar Rapids Marriott from November 5-7, 2010 and is full of awesomeness! And if you have any questions about the Con, you can probably stop by a DAGOBAH meeting–their own Susan Leabhart is the FAN GUEST OF HONOR!
Have you met Cory Doctorow? Do you have a YAuthor Adventure to share? Email Amber and we might post it on a YAuthor Stalking Tuesday!
April 18, 2009
It's hard to review Little Brother by Cory Doctorow in 5 sentences or less because there are so many great things to say about it.  But 5 sentences it is…
It is such an understatement to say that THIS BOOK RAWKS!!  It's perfect for cool, smart, tech-savvy teens who are bored with life and just don't like to read.  Little Brother flows at a rapid pace and digs its hooks into your mushy mind instantly…never letting go.  By illustrating just how easy it is for the government to cross its boundaries Doctorow's tale provides an all too real depiction of what the very near future might hold for us, while highlighting the true power that today's teens possess in terms of protecting their privacy and executing a technological revolution lively enough to make the whole country turn its head—-for reals.  Little Brother is by far the best book I read in 2008 and Cory Doctorow is a seriously freakin' awesome dude.
Nuff said.
-Christie