Posts Tagged 'Justin Bieber'
May 16, 2012
We were going to try and save this video for one of our "Happy Friday" posts but we just can't wait 'til then and we just can't help ourselves, sooo…HAPPY WEDNESDAY!!
Want to have even more Wednesday fun?  Show up to our regular Wednesday teen program at the Fairmount St. library.  Get Your Game On is a super fun time full of video games, online games, and even board games with teens of all ages from several area schools.  It meets every Wednesday from 3-5.  Please feel free to join us.  Plus also, there's a really wild rumor going around about pizza and skittles at gaming.  Could it be true?!
April 1, 2012
So I'm sure you have all seen the news already: Mr. Justin Bieber has been cast as Finnick, the charming, arrogant and misunderstood playboy from District 4. (Click HERE for Official News Release info)
Wow. All I can say is WOW.
Although… I'm not feeling as shocked and surprised as I expected to upon hearing the news. Bieber totally has the swagger, the charm, and the energy to handle Finnick's character. The only possible downside will be if Bieber is unable to downplay his babyface to play a 24-year veteran Victor who has experienced 10 years of Capitol manipulation. Although, the Hunger Games casting agents have not been that concerned with actors' ages in earlier casting, and all that truly matters is that Finnick appears older and more seasoned than Katniss.
Here is the rest of the big Catching Fire casting announcements from yesterday:
The wonderful Mags will by played by the wonderful Julie Andrews.

Brainy Beetee will be played by Brainy Adam Savage from Mythbusters.

And infamous Wiress will be played by the infamous Snooki (not too shabby for a girl's first big movie role).
But the most surprising of all:
The clever and vicious Johanna Mason will be played by Saturday Night Lives's feisty Target Lady!
Kinda weird, right? I was totally rooting for Selena Gomez or Kristin Bell…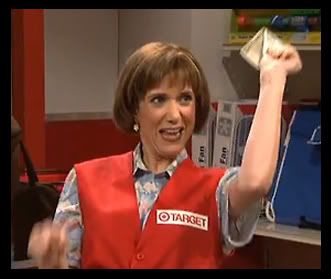 July 2, 2010
Do you have tickets to tonight's SOLD OUT concert at the iWireless Center?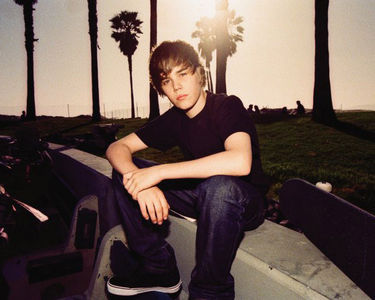 Bieber is in town and people know it.  Apparently last night he spent some time at Northpark Mall.  We heard a rumor he bought a watch at JC Penny's but who knows if that's true?  However, from the sounds of this radio interview he truly took a few locals to dinner at Applebees. 
Plus, he was spotted today in downtown Davenport coming out of his hotel and hopping on the tour bus.  There were a few fans hanging around and he did sign some autographs which was nice.  The only bad part was he had his hat on and a hoodie, too.  So no one got to see any of those Bieber bangs!
If you aren't able to make it to the show you can always check out his CDs from the library.  Maybe they will inspire you to make your own video like this one that Sean Mulholland from Clinton created for the B100 Bieber Contest.  It won him two FRONT ROW concert tickets!  Happy Friday to Sean Mulholland, eh?