Posts Tagged 'iWireless Center'
July 2, 2010
Do you have tickets to tonight's SOLD OUT concert at the iWireless Center?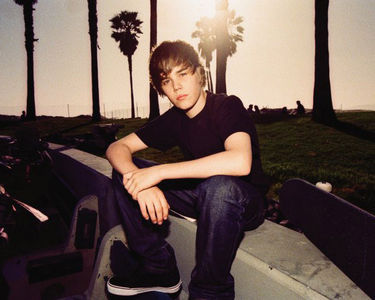 Bieber is in town and people know it.  Apparently last night he spent some time at Northpark Mall.  We heard a rumor he bought a watch at JC Penny's but who knows if that's true?  However, from the sounds of this radio interview he truly took a few locals to dinner at Applebees. 
Plus, he was spotted today in downtown Davenport coming out of his hotel and hopping on the tour bus.  There were a few fans hanging around and he did sign some autographs which was nice.  The only bad part was he had his hat on and a hoodie, too.  So no one got to see any of those Bieber bangs!
If you aren't able to make it to the show you can always check out his CDs from the library.  Maybe they will inspire you to make your own video like this one that Sean Mulholland from Clinton created for the B100 Bieber Contest.  It won him two FRONT ROW concert tickets!  Happy Friday to Sean Mulholland, eh?