Quizzer— What's the matter, old man? You look worried.
Sizzer— I have cause to. I hired a man to trace my pedigree.
Quizzer— Well, what's the trouble? Hasn't he been successful?
Sizzer— Successful? I should say he has! I'm paying him hush money.
Davenport Democrat, December 31, 1918, p.14
Genealogy jokes are rare in our newspaper archives–especially ones that provide ideas for future fundraising opportunities.*  So when we find 'em, we just have to share.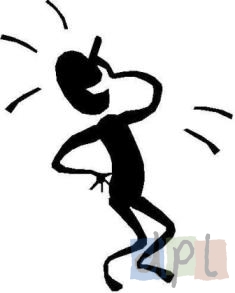 *This is also a joke and in no way is meant to imply an individual determination or a conspiracy to commit any illegal deeds whatsoever.  Our staff would never dream of blackmailing anyone with the deeds of their ancestors, whether famous, infamous, or just plain uninteresting.