It's that time again – the end-of-the-year recap time! Here at Info Cafe we're going to take a look back at our favorite books of the past year. Not all of these books were published in 2011, but were read and enjoyed in 2011. Thanks to our diverse group of bloggers, over the next few days you're going to find a wide range of titles covering all kinds of interests. Enjoy!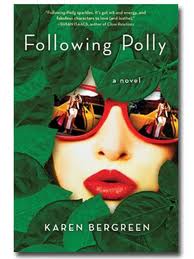 Lynn's favorite book was Following Polly. "It is rare to find a book that surprises you by breaking out of whatever preconceived ideas and expectations you had about what the book was going to be. I also love a book that makes you laugh out loud, or at least snicker a little. Often these are the same books that make you a little sad when you finish them because you've come to liek the characters in all their eccentricity and weirdness". Lynn tells you more about the book in her blog post from earlier this year.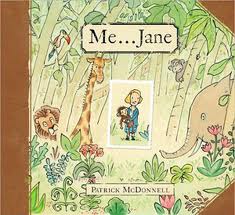 Amber's vote goes to  Me…Jane by Patrick McDonnell. "In Me…Jane by Patrick McDonnell (creator of acclaimed comic strip Mutts), the reader is introduced to the amazing Jane Goodall as a little girl having adventures with her stuffed toy chimp named Jubilee. Together they begin to wonder about the natural world and explore it for answers – all lovingly captured through the simple, emotive art of McDonnell and actual images of Jane's childhood drawings and ephemera. Me…Jane is easily my favorite picture book of the year, and, judging by how many people on my holiday gift list will be receiving a copy, it has swung up to be my favorite book of 2011 overall".