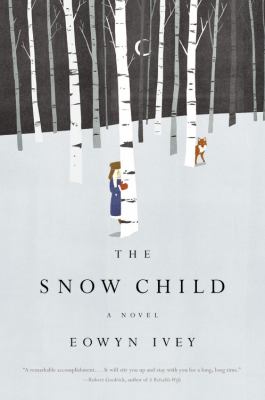 Welcome Back Online Reading Challengers!
How was your July? Did you find something wonderful about Alaska this month? Surely reading about all that cold and snow helped keep you cool here in Iowa!
I read The Snow Child by Eowyn Ivey, a story that is both hopeful and heartbreaking. Set in frontier Alaska where conditions are harsh and homesteading is hard work, The Snow Child is about a middle-aged couple who have come to Alaska for a fresh start. Their only child has died and they are unable to have another. Mabel, struggling with grief is considering killing herself and she and her husband Jack are drifting further and further apart. They are just barely hanging on. One day, impulsively, Jack and Mabel build a snow child and soon after they begin to see glimpses of a small girl in the woods. Who is she? Where did she come from? Is she safe alone in the woods?
Over time Jack and Mabel befriend the girl and welcome her into their home and hearts. She grows into a beautiful young woman, but there is something wild and otherworldly about her, as if she is only here temporarily. What follows is a story about family, both those we are born into and those we create, about surviving sorrow and finding joy again. The land of Alaska plays a big part in this book and is beautifully described – you can almost feel the cold winter winds or see the brilliant sunshine. Ivey is a native Alaskan and her love and respect for the land and wildlife are evident. Based on a traditional Russian fairy tale, this is a lovely, thoughtful book.
Now it's your turn – what have you read this month?