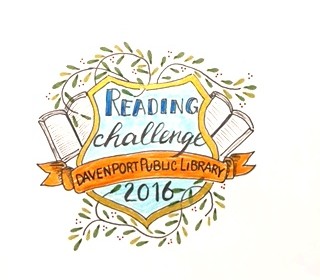 Hello Readers! How are you finding this months Reading Challenge – are you enjoying a great Young Adult read, or are you skipping this month? If you're still searching for a Young Adult novel to try, here are a few suggestions.
The Fault in Our Stars by John Green. This book was a huge sensation a couple years ago and for good reason. On the surface, it's a fairly typical story – a boy and a girl meet and fall in love and face many obstacles. However, the obstacles here are more serious than a typical story – both have cancer. Yes, it's often a sad story (I cried several times while reading this), but it's also frequently laugh-out-loud funny and the characters – both main and minor – are terrific. But what I took away from this book that has stayed with me long after finishing it, is the message, that life is worth living and no life is useless. An amazing read (as are all of John Green's books) – very highly recommended.
I'll Be There by Holly Goldberg Sloan. Raised by an unstable father who keeps constantly on the move, Sam Border has long been the voice of his silent younger brother, Riddle. Everything changes when Sam meets Emily Bell and, welcomed by her family, the brothers witness the warmth and protection of a family for the first time. But when tragedy strikes, they're left fighting for survival in the desolate wilderness, and wondering if they'll ever find a place where they can belong. Part survival story, part family dynamics, I'll Be There reads like an action-packed thriller that is nearly impossible to put down with great characters that you will love.
Anna and the French Kiss by Stephanie Perkins. Amber already mentioned this book in her introduction to Young Adult books, but I wanted to tell you a little more about it. Anna has been sent to Paris to spend her last year of high school. At first she is miserable and lonely but as she makes friends and begins to explore her new city, Anna comes into her own. More than just an education, Anna gains confidence and strength of character and makes lifelong friends – and meets the love of her life. This is a fun read, especially if you love Paris, beautifully written. There are two follow-up books by Perkins, following secondary characters in Anna and the French Kiss first to San Francisco (Lola and the Boy Next Door) and then back to Paris (Isla and the Happily Ever After) tying all three together beautifully. Enjoy!