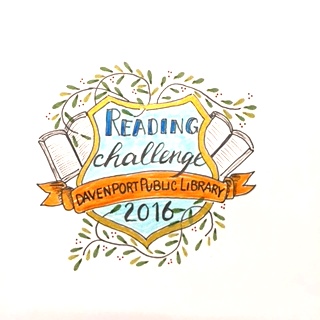 How's your summer going? And how's your June Reading Challenge – Summer Reads – coming along? Find anything especially good, or are you still trying to decide what to read?
I'm working on Enchanted August by Brenda Bowen. It's going well, in fact, I would have finished it by now except for other distractions (like the garden). So far it's been charming, lighthearted and funny, perfect for summer. I'm looking forward to carving out some time to finish it soon!
If you're still looking for a Summer Read, here are some more suggestions.
Mysteries by Nevada Barr. Each of Barr's 18 mysteries is set in a National Park and, while they don't all take place in the summertime, they do take place in favorite vacation sites as we follow Ranger Anna Pigeon on her various postings (Although, really – who would hire this woman? Someone is always getting killed when she's around! Wouldn't people get a little suspicious – or nervous – about having her come to their park?) The mysteries are engaging and suspenseful, the main character is gritty and real and very likable and the settings – various National Parks, Monuments and historic sites across the country – are vividly described. I haven't read all of her books but my favorite Barr mystery is Firestorm. It takes place in Lassen Volcanic National Park in California and takes place during a terrible fire that Rangers and National Guard from across the country are fighting. I could barely set the book down the suspense was so great, as Anna uncovers a murderer in their midst.
Again, not always set in the summer, but often during hot and sunny weather – the mysteries of Tony Hillerman. These beautifully written, atmospheric mysteries set in the Four Corners area of the American Southwest follow the cases of Joe Leaphorn and Jim Chee, their uneasy partnership, the clash of old and new, of ancient rivalries and always, the unrelenting desert, both beautiful and terrible. I don't have a favorite Hillerman mystery simply because I love all of them. Do yourself a treat and pick one up.
Still looking? All of these classics are set during the hot summer months including To Kill a Mockingbird by Harper Lee, The Sun Also Rises by Ernest Hemingway, A Midsummer's Night Dream by William Shakespeare, and Tender is the Night by F. Scott Fitzgerald. Or try some more recent summer scorchers such as Beautiful Ruins by Jess Walters which jumps between two summers, one on the Italian coast and one in Hollywood, or The Vacationers by Emma Straub where a beautiful beach rental in Spain does not magically fix a dysfunctional family.
Now, if only summer lasted a lot longer, just so I could get to all these books!