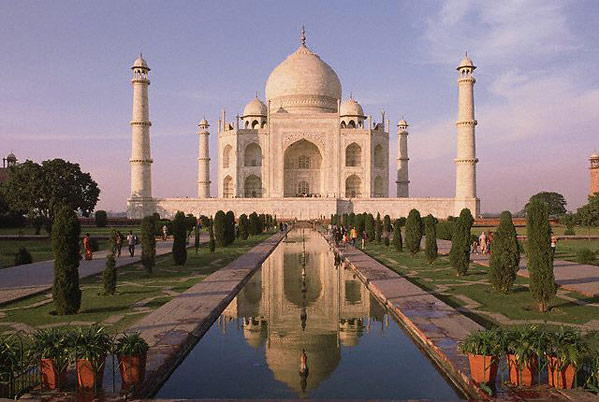 India conjures up images of vibrant flavors, brilliant colors and tropical heat. It's also the second largest liberal democracy in the world with a varied people, a rich culture and a tumultuous history. Sample some of the exotic beauty of this fascinating country through these books.
The Space Between Us by Thrity Umrigar. Set in modern day Bombay, this is the story of the entwined lives of a wealthy woman and her servant, the caste system that holds them apart and the shared joys and tragedies that bring them together.
The Jewel in the Crown by Paul Scott. The crown is England and the jewel, of course, is India. Jewel describes the turbulant final days of Englands' occupation of India through the personal stories of the people, English and Indian, that live there. This exceptional novel, written with a keen understanding of human nature, is the first of the Raj Quartet.
Imaginary Men by Anjali Baneriee. This fun chick-lit novel highlights the push and pull of modernity vs tradition in India today. Professional matchmaker Lina Ray invents a fiance to silence pressure from her family to marry, then has to scramble to find a real man. Detailed description of Indian customs enliven this light, entertaining read.
A Suitable Boy by Vikram Seth. Set in 1950s post-colonial India, this follows four Indian families as they struggle to survive the upheavals and change of a new order. Centered on the search for a suitable husband for a younger daughter, this sprawling novel touches on the complex issues facing the newly independent country.
Unaccustomed Earth by Jhumpa Lahiri. The latest from award-winning author Lahiri, Unaccustomed Earth explores the divide between immigrants from India and their American-born children, straddling two countries and two cultures, belonging to neither. Rich and complex, the doubts and heartbreaks that Lahiri's characters face in this beautiful novel are universal.